Beverly Hills Secret Crystals
The Secret Is Out
Their Faces are their Fortunes, but long hours under hot lights and heavy makeup can wreak havoc on a Celebrity's Skin. So what's the Secret to keeping Faces looking fresh?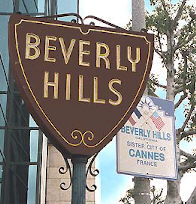 Beverly Hills Secret "Crystals" are unlike any other Crystals you can buy.
You will notice immediate improvement in your Skin's appearance after the very first use. Beverly Hills Secret "Crystals" have been through a special Process to remove harmful Aluminum that can clog pores and to ensure the purest, sharpest crystals to guarantee maximum results.

This treatment is the closest thing to actual MICRODERMABRASION TREATMENTS in your Plastic Surgeons or Dermatologists Office or your local Estheticians Skin care Salon.
Treatments start at $150 per treatment and up (depending on Geographical Area) Recommended are 10-12 Treatments at intervals of 7-10 days. After that monthly follow up visits will do.
Now you can enjoy this rewarding experience for a fraction of costly Treatments in a Spa, in your own Home at YOUR convenience anytime.
This unique approach removes dead and flaking Skin Cells and stimulates the production of fresh young Skin Cells and Collagen.
It is the ultimate advancement in non-invasive non-surgical Skin conditioning.

Does your Skin look and feel as soft, smooth and fresh as you want?
Do you want to improve the Face in the Mirror?
Wait no longer, lets get started...remove


fine Lines from Eyes, Lips, Neck or anywhere on your Face and Body

Age Spots,

Sun damage

Acne Scars

you can even reduce the appearance of Stretch Marks.

Your skin is your Bodys largest Organ.
The key to younger looking Skin is EXFOLIATION.
Due to aging it takes new cells longer to reach the top layers of skin.
As you exfoliate you speed up the process of regenerating new Cells.
Exfoliation is the Secret and "will reduce the appearance of fine lines".
Dead Cells make Lines appear deeper and more pronounced.
Many Skin Problems are due to old Skin Cell reactivity.
There are many ways to resurface the Skin.

Microdermabrasion with Beverly Hills Secret Crystals is one of them.
The Result:
Collagen and Elastin production increases due to stimulation, which has a rapid effect on the tone and texture of the Skin ...even helps Pores to appear smaller in size.
New Cells flood the upper Skin layers. Younger Skin cells function properly.



You will
your Skin!



LOVE
---