Testimonials...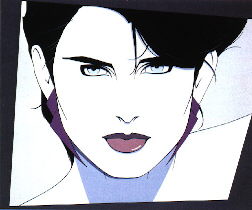 from our Customers
e-mail addresses have been removed, to guard the privacy of our Customers. No other alterations or enhancements have been made.
Hi again Sylvia, I just had to let you know that I tried the sample of the mineral masque you sent me & WOW! I LOVE it & it is like nothing I have ever used before , really! I am in my middle 20's & just now getting a little acne for the 1st time in my life & this did GREAT ! Its almost like it "dried" them up but therest of my face feels so very soft. I can't explain it but its truly great & I will definately be a reg customer! thanks so much for the sample & this wonderful product.I think everyone should try this. Thanks again & have a wonderful weekend!
Shannon L
JUST WANTED TO TELL YOU I TRIED THE MASKYOU SENT AND IT IS AWESOME. I WILL ORDER MORE ON MY NEXT SCA PURCHASE.THANKS AGAIN FOR IT!!!!!!!LORI
Hello Sylvia
I just tried your mask and it was great! I only used one tea spoon... because it was enough
still looking for a job as Journalist!
hoping everything is good for you, so long
Virginie L. Paris France
Thanks for your prompt reply and your wonderful product!! Goodday!!
Barbara R.

SylviaI just wanted to say thank you for sending me the sample of the BHS Mask. I used it and oh my, I do not think there has been a product out there that has made my face feel so "new" i am prone to adult breakouts, and the BHS seems to be the key. I will be ordering this product for a long time. thank you Robyn


Sylvia, Sylvia, Sylvia!!!!!Just tried the Beverly Hills Secret sample that you sent.......
UNBELIEVABLE!!!!!!!! My face looks and feels like a piece of silk!
Thank you for sending it.......
Thanks again,
Betty M.
Aloha Sylvia,I tried the sample mineral masque that you sent me. I found it to be marvelous! It really felt great and you were right, my face did pulseate....Thanks for the sample...How often do you recommend that I do thistreatment?Marilani
a big fat thank you to all at Beverly Hills Secret thank you, mercie, gracias, danke.
This mask is the "Premier Treatment" in our exclusive Scottsdale Arizona location. We use the recipes on your website and everyone loves your mask the chocolate mask is unique and a favorite thanks again for this delightfully delicious introduction:) Mireille K
Wonderful masque is 'Beverly Hills Secret'. Best "Super-Model-Secret" in Milano.I love you for making this.
My face is clean and clear again, no more visits to the Doctore.
I need Crystals please send pronto. Thank you
Virna C. Milano Italia

THANK YOU FOR THE EXTRA SAMPLE WITH MY ORDER. IT WAS THE MINERAL FACE MASK, I TRIED IT AND LIKE IT, I COULD FEEL HOW IT THIGHTENS THE SKIN.I PLAN TO ORDER IT .THANKS AGAIN : ANIKO
sylvia, I simply love that mineral masque. pls tell me how I can get some more!Esther J.B.
Just tried the masque you sent to me and I like the effects! How can I order more? Janet
Hi, Thought I'd let you know about my night of beauty. I did the mask and I liked it, but, I think I put it on too heavy. I have never done on like that where you had to mix it up. Let it set up. Only a little red afterwards. But my face feels nice now. And I just loved the travel kit, it really does have everything. Just wanted to email you and let you know I like all of your products. Janet
Hi Sylvia-this is Donna L.-just tried your mineral masque-love it! My face feels as smooth as a baby's bottom and has a nice even, pleasant shiny appearance. Thanks again for sending it along. Sincerely, Donna
Just tried the mineral masque sample you shipped and I love it. Are you ready to ship more out. How often can you use this masque. I have tried several but this one is great. Really helped my face. Please email me and let me know when this will be available and for how much and when I can buy some. Thanks again. From Nell
I just received an order from you. Fortunate for me, you included a sample of the mineral masque. It is simply amazing. How do I order the masque? Thanks, Sylvia. I look forward to hearing from you and to ordering my mineral masque. Have a great day.Sincerely, Kellie
I just want you to know that face mask really does tighten the skin, and it really gives a wonderful glow.And thank you for the generous sample. What really proved it was when I rung out my washcloth, and sawall this brown residue, that was in my skin. Ewe.Thought I was using the best products to clean my skin, but obviously some stuff left that had to come out.Please let me know when you decide to sell it,thanks Sue P
Sylvia, Thanks you so much for the sample of this clay mask.....I've had adult acne for years and have tried everything on the market from $1 to $600 in treatments and have NEVER gotten the result I did in just 2 days...wait until I get my friends to sample some of this! When will you be selling it by the pound---seriously?? Thanks ever so much,Anntte M
(3 weeks later)
Hello Sylvia,Things couldn't get any better I'm starting to wonder!Just this weekend, we were at the casinos in Niagara Falls(Canada) with some friends of ours and this has NEVER happened to me.....I (there was a group of us 40 year olds) was the ONLY one that was picked out of the crowdat the entrance and asked,
"Excuse me. Could you show proof that you're over the age of 19?"
My husband leaned over me and said,
"Whatever you're doing, it's working!"
I looked at the security guard and said, "You're going to feel silly when you see my driver's license."
And sure enough, he had to look at the date of birth (year) THREE times before he realized he had been reading it right!!!!
So you see, Sylvia, things just can't get any better.....or can they???!!! You can include this in your website if you like assomeone's testimonial.
I feel like a completely different person than I did 3 weeksago and I also couldn't feel any better at the way my skin looks either.
Thank you, thank you, thank you, thank you!!!!Annette M.

(Guest Book)I like you website, especially the music & videos. I hope you can build one for me just like yours.
Most of all, I enjoyed using the masque. It really is a great product. This is a MUST have for every woman in their beauty cabinet. I JUST LOVE IT!! THANKS A MIL.

Oh, one more thing, ladies, don't forget to add the PRECIS DERMALOGICS ACTVATOR to your beauty cabinet. Try it and see for yourself!!! Lisa B-L.


Hi sylviaI must tell you thank you so much. You are a terrific vendor and offer such a creative and warm personal touch... the card, the note, wrapping etc. You take time to pack each item so nicely and the nice extra of the clay mask! thanks sooooo muchIt was a pleasure doing business with you and hope to do so again!! If you would like to use what I just wrote as any reference for other buyers from your site please feel free to do so. In my book I rate you as an A+++ Seller!thanks much!!carol L.

Hi Sylvia, Thank you for the sample of the Mineral Masque. I just got achance to tryit and it is great. I had a little trouble getting all the lumpsout of it.Have any suggestions? Are you going to sell this product? If so let me knowwhen and what size and how much. Again Thank you very much,Nora F.

Hi!!!!Just a not to let you know I really have enjoyed using the masque sample you sent.
I also used this a couple of times on my 12 year old son who is in the beginning stages of acne.
This has helped him a lot.
I viewed your products and I would like to know if you have a book.
I am also interested in purchasing the masque. Please get back with me.Thanks,Linda "D"

I wanted to let you know I tried the clay mask sample...I love it!
It made my skin so soft and it felt really firm, I will definitely be buying some. Kelly B. PA


Sylvia, I received the mask sample and the AM/PM eye cream on Tuesday. They were packaged really well and I have used both. Used the mask this morning and liked the results, thanks for sending it. Cindi W.

I absolutely love your masque product. I have used it a few times this week. I would say after I have had a chance to use it for a few weeks, if the results continue to be as dramatic, I will be one of your greatest customers and advocates of this product! Thanks so much for sending the samples along with my other two purchases. Muriel B


SYLVIA, JUST A SHORT NOTE TO SAY THANK YOU. THE MASQUE ISWONDERFUL. THANKS SO MUCH. NOW I NEED TO KNOW. DO YOU KNOW WHERE I COULD PURCHASE HGH+ 1GF-1? THANKS AGAIN. I AM VERY GLAD THATI FOUND YOUR SITE.REGARDS,RUSTY


Hi Sylvia,Just wanted to let you know that I LOVE Camouflage compact!!! It is WONDERFUL!!! Also, I tried the mineral mask, WOW it actually draws out the impurities. My facefelt great afterwards. I am so pleased with my products and so very happy!! THANKS!!!!Barbara R


Sylvia, I would like to thank you for sending the Mask Sample. This is the very best Product I have ever used (I used them all LOL) It's like getting a Face Lift in a Jar. It not only tightens, tones and cleanses it balances (just like you said it would). This is a fantastic Product! I will be using your Product in my Spa on my Clients. My Esthetician was astonished and very pleased with the results. Your Products are great!Thank you Sharon B.


HI SYLVIA! I have GOT to tell you...I tried the masque last night...I HAVE A NEW FACE!!!! Just one use and my face feels WONDERFUL!!!! I have GOT to have MORE!!!!!

All I can say is WOW! As a 45 year old mother of 6, I thought I was doomed to grow old very ungracefully....until I tried your masque! After just one use I am a new woman with a new face!!! My skin hasn't felt or looked this good since I was in my TEENS!!!! I will order this product by the CRATEFULLS and recommend it to all of my friends! Thank you soooo much! Patti H.


Sylvia,
I tried the mask you enclosed with the package... WOW!! It was really impressive, and did a great job on my pores. You were right about that "pulsating" sensation. Is that for sale yet on your website?Thanks again,Tina T.

Hi Sylvia-I recieved the package today! Thanks for he wonderful packagingand promtdelivery! I wasnt expecting it till Friday- I did try thatmasque- I willadmit i was scared at first not knowing what's in it or what itis ect- butI LOVED IT! It was as though you could feel the yuck comingout! I washedit off and couldnt even see my pores and my complexion wasbrighter! How doI order some, how much does it cost- how much will I get and doyou haveanymore info about it? can you send my mother a sample- she is in Texas.
Rachel E. H.


The mineral masque was amazing. I came home from work, opened the package, and decided to give it a whirl.
I have very pale skin, and while I don't get acne, I do have a tendency to look very washed out and dull.
Normally, if I don't have at least a little bit of makeup on, people ask me if I'm feeling all right.
The masque felt like I was getting a massage- just what I needed after an exhausting day at work! It didn't sting or burn at all- it just felt soft and sort of pulsated as it worked.
As soon as I took it off, my skin looked better than it ever has. Today, I woke up and didn't have to do a thing to my face except some lipstick!
Whatever that stuff is, it's great. If you ever want a model or a tester for any of your other products, I'll be more than happy!
Alexis L. FL
Send us YOUR comments...
e-mail address' have been removed, to guard the privacy of our Customers. No other alterations or enhancements have been made.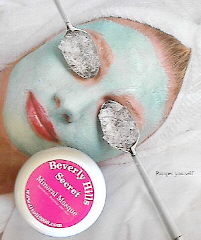 Lose Weight with 'the SYSTEM'
Music Videos Enjoy...
Win the "Youth Game"
Holiday Page
Thank You


---